Couple at War with Their Neighbours
Couple at War with Their Neighbours
An ongoing legal battle between a couple in Suffolk and their neighbours over a newly erected six-foot fence has lead to claims of obstruction and trespassing. Conflict between neighbours can be tough to resolve and have lasting implications. Mediation with its restorative approach can resolve even the most entrenched disputes.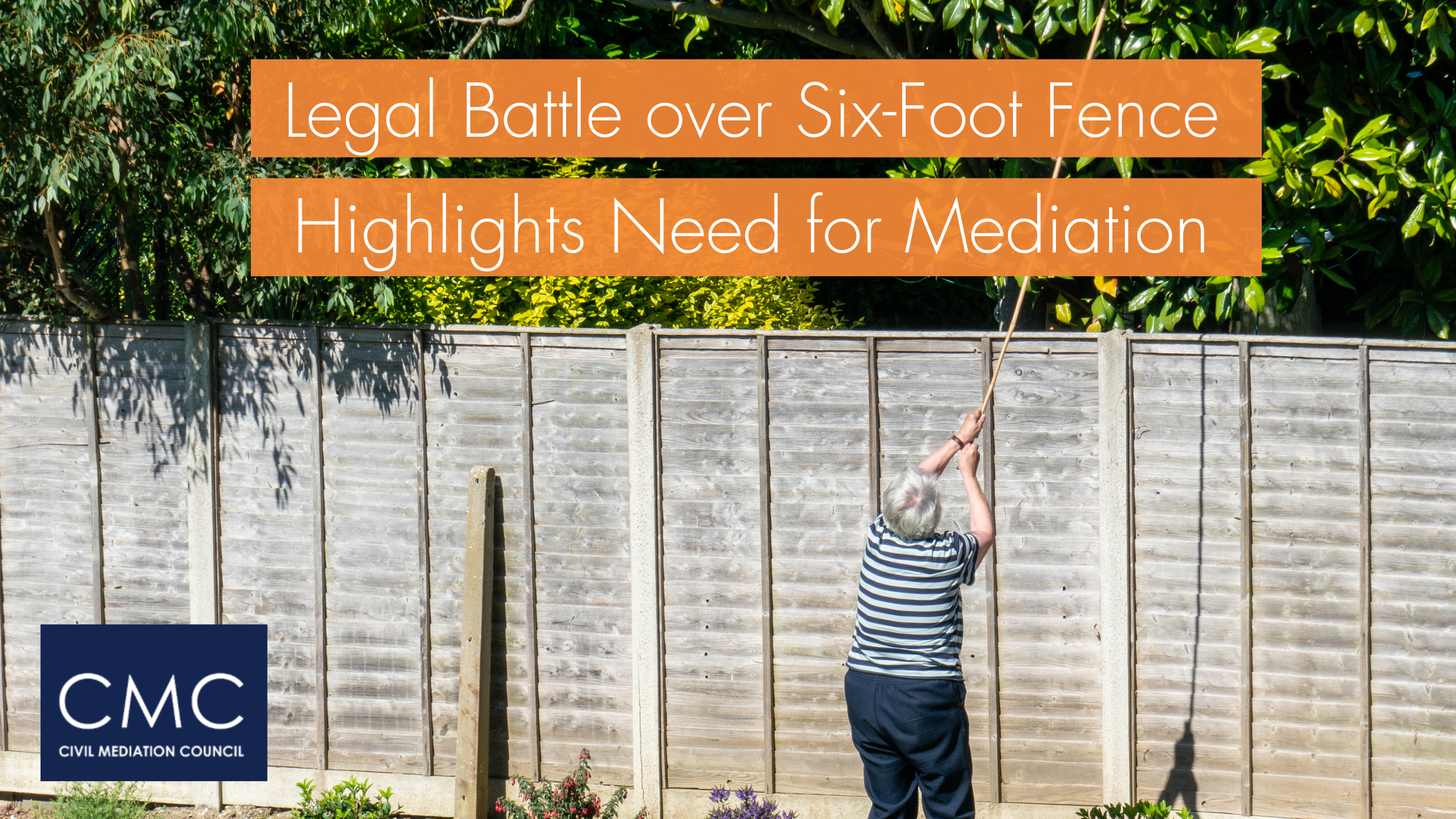 Couple at war with their 'monstrous' millionaire neighbours, who they accuse of boxing in their £600,000 Suffolk home with a six-foot fence
A couple are at war with their 'monstrous' millionaire neighbours who they claim boxed in their £600,000 dream home with a six-foot fence that allegedly prevents them from using their front door.
Gary and Kerry Hambling claimed in court that the fence put up by Garry and Jenny Wakerly has wiped £100,000 off the value of their Suffolk house.
They also allege it blocks access from their stables to the field, cuts off the views across the field previously enjoyed from their living room and makes the ground floor of their house dark.
The couple have now asked a High Court judge to force their neighbours to reopen their 'front door' access, labelling their actions 'monstrous' and 'deliberately and unpleasantly antagonistic'.
However, the Wakerlys allege the Hamblings have been using the door to unlawfully 'trespass' on their driveway whilst going between their cottage and the field, and that they put up the fence to stop them.
Judge Sir Anthony Mann heard that the 'unfortunate' neighbours' squabble started in 2016, about a year after the Hamblings had moved into Garden Cottage.
The Hamblings bought their beloved Polstead home in 2015. The four-bedroom chocolate box home included a quarter of an acre of gardens, its own stable block and a two-acre field just yards away, across a drive owned by the Wakerlys.
But 'friction' arose between the families after the Wakerlys – whose £1million Tills Farm Cottage lies on the same former farm as the Hamblings' – grew upset by the plans their neighbours had to make changes to their rural property.
They were particularly frustrated when the Hamblings turned part of their field, which had been used by the previous owners of Garden Cottage to exercise horses, into a 'car park' for 'vans and trucks'.
The Wakerlys responded by telling Mr Hambling, 48, and Mrs Hambling, 44, that they were no longer permitted to cross over the driveway – which lies between the Hamblings' front door and their field – to access the field from their house.
The Hamblings had inherited a right of way to access their field up their neighbours' track from the main A1071 Hadleigh Road when they bought the property, the court heard.
They were forbidden from getting to the cottage the same way under the right of way, but had been permitted to cross the track by their neighbours whilst relations were still friendly.