Huge Costs in 17-inch Boundary Dispute
Huge costs in 17-inch boundary dispute
"Judge bemoans huge costs of 17-inch boundary dispute" headlines Legal Futures in their recent article. The judge said it was beyond his comprehension how the dispute racked up costs of over £200,000 for the parties. Mediation is not only faster than going to court but also much more cost-effective in resolving disputes.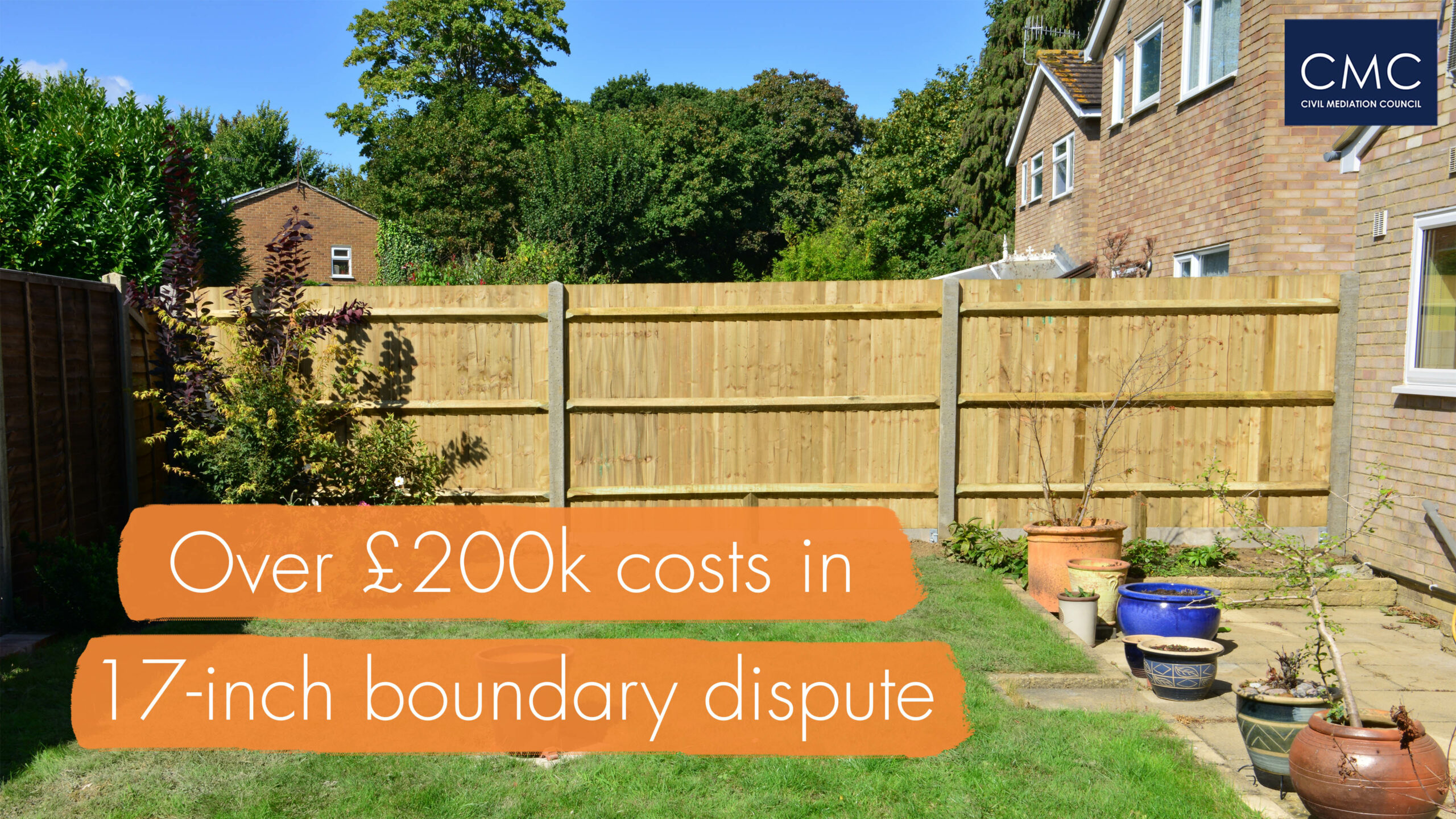 A circuit judge has said it is "beyond my comprehension" how a boundary dispute over 17 inches of land has racked up costs of around £200,000.
His Honour Judge Mithani QC also expressed exasperation at the parties applying to reallocate the claim to the multi-track when he said it should have been on the small claims track.
The dispute over the location of fences between two houses in Walsall concerned one alleged encroachment of nine inches and another of eight inches.