Belfast to Host International Mediation Conference
Belfast To Host International Mediation Conference
  BY THE LAW SOCIETY OF NORTHERN IRELAND
On 19 – 20 May Belfast is hosting the Commonwealth Mediation Conference. The event will include keynotes on mandatory mediation, issues of confidentiality, international mediation, unlocking impasse and other mediation skills.
Among the international guests are George Lim of the Singapore International Mediation Centre, Justice Knowles from the SIFoCC and Sir Geoffrey Vos, Master of the Rolls.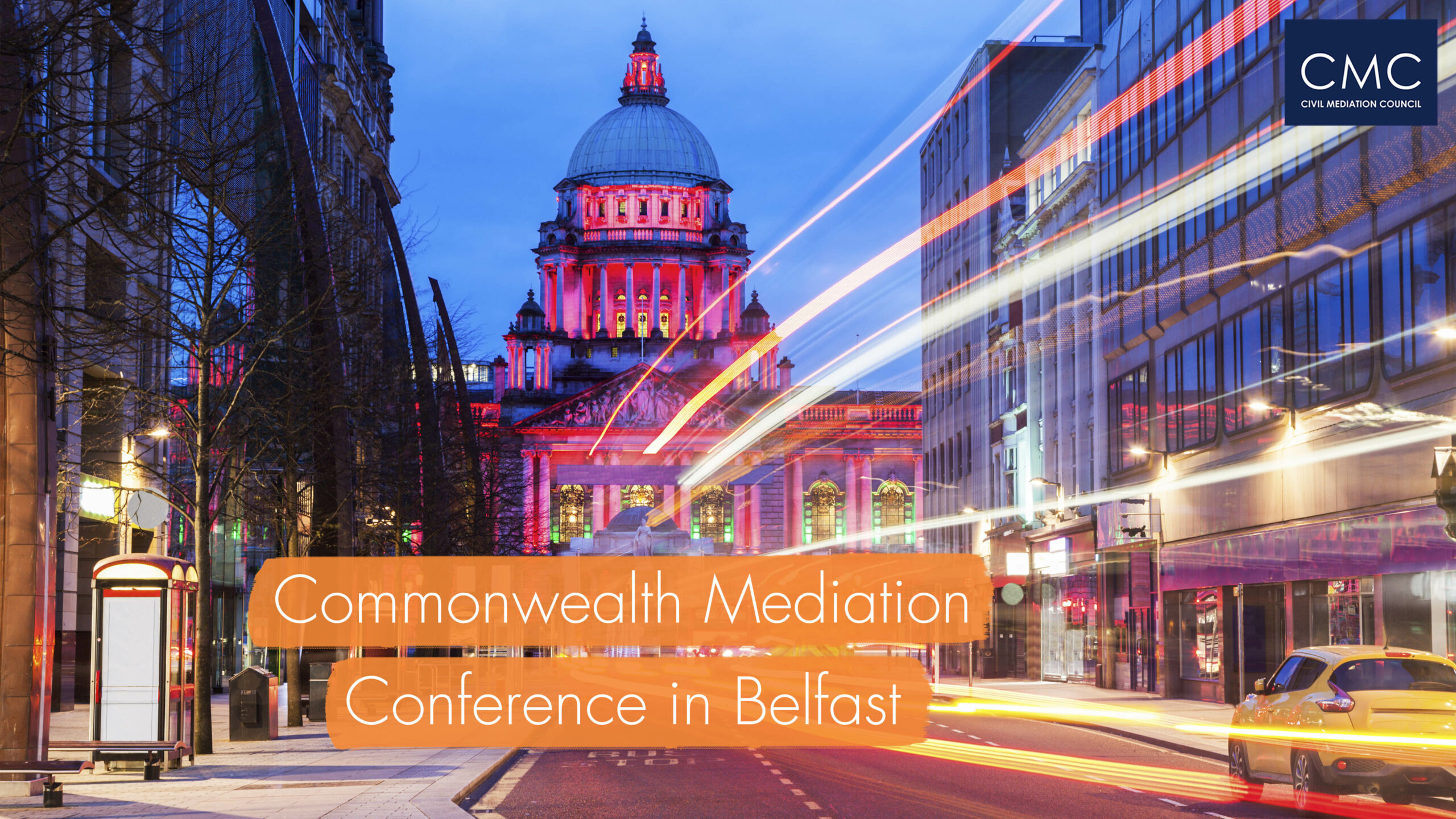 Belfast is preparing to host an important international conference which will bring together members of the judiciary and legal professionals from across the world.
The Commonwealth Mediation Conference will take place on 19th and 20th May 2022 and will provide a platform to discuss the growing importance and use of mediation to resolve disputes.
Organised by the Commonwealth Lawyers Association (CLA) in partnership with the Law Society Mediation Service (LSMS) the Conference will include keynote presentations and contributions from Sir Geoffrey Vos, Master of the Rolls, Mr Justice Knowles from the International Forum of Commercial Courts (SIFoCC) and George Lim, Chair Singapore International Mediation Centre. The Lady Chief Justice of Northern Ireland will open the Conference.