David Richbell Scholarships
David Richbell Scholarships
Remembering David Richbell: Two Scholarships for the Online LLM in Mediation and International Commercial Dispute Resolution
The late David Richbell was a prominent figure in the mediation community for many years, and his contributions to the development of the profession have been significant. As a founding member of the CMC and its first Chairman until 2006, David was a driving force behind the organisation's accreditation scheme and Code of Practice.
David's family has emphasised his commitment to mediator education and training, and Mediator Academy are proud to announce the establishment of two new scholarships in his memory. The David Richbell Scholarships will assist two candidates in undertaking the LLM in Mediation and International Commercial Dispute Resolution, a fully online program launched in 2022 with Newcastle University Law School.
"Dad loved training and teaching and guiding the next generation of mediators – he passionately believed in the need for a greater understanding of mediation in all its forms," says David's son, Olly. "Part of his unrivalled legacy was that those that knew him, those that were trained by him and those that benefited from his years of experience still refer to the books he wrote, the guidance he gave and the courses he developed, and that is a true testament to his reputation as one of the greatest mediators and trainers of mediators in the world. He would be very proud to have these scholarships dedicated to him in the knowledge that he was continuing to help develop the next generation of mediators."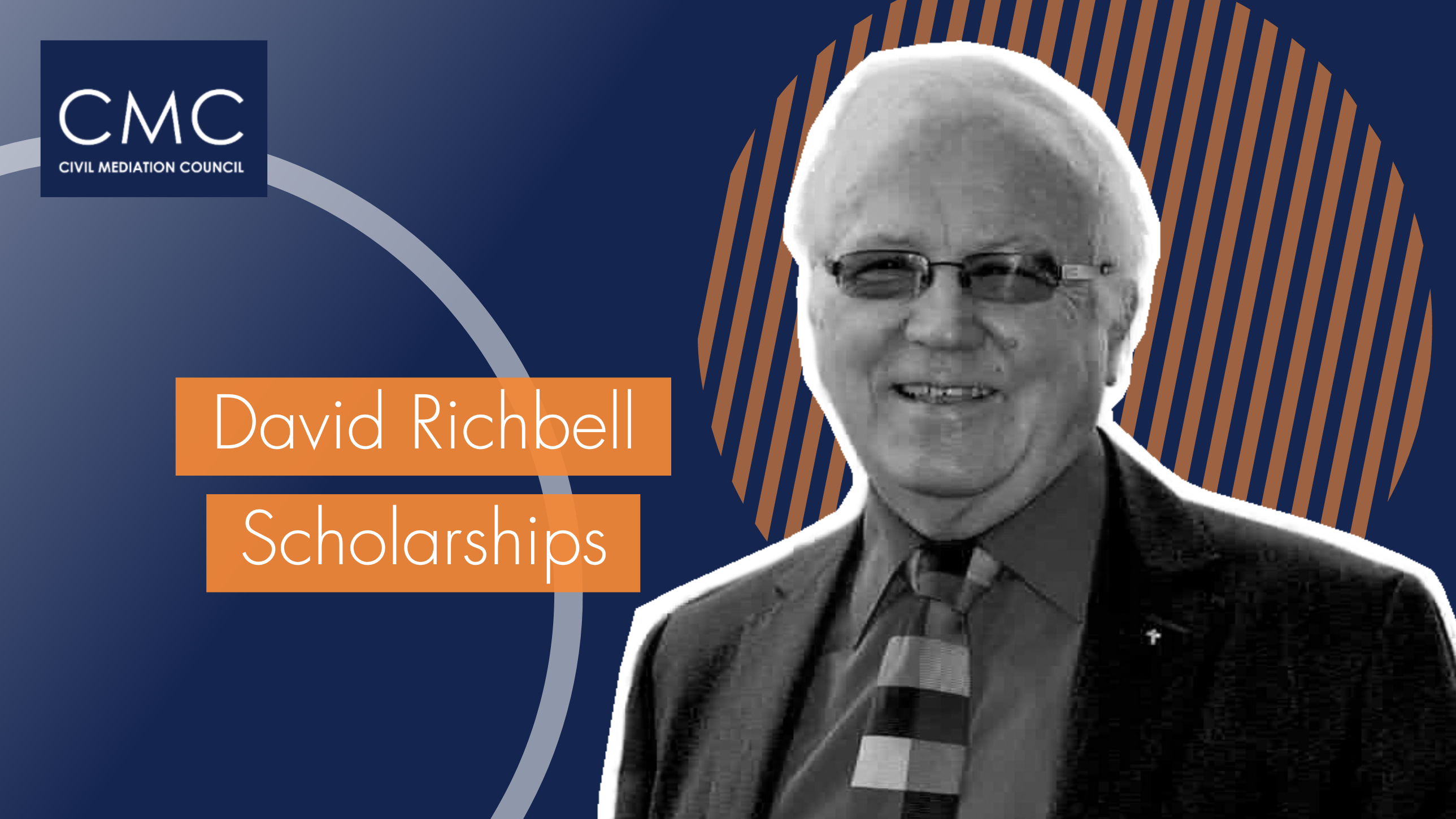 Mediator Academy's co-founder and CEO, Aled Davies, is one of many who benefited from David's wisdom and guidance at the outset of his career. "David gave me a helping hand at an early stage in my mediation career, as he did with many others – his generosity knew no bounds. He became a mentor and a friend and his commitment to advancing the mediation field in particular education left a lasting impression on me. I hope these scholarships can in some small way help continue his legacy and help develop the next generation of mediators."
The scholarships, each valued at £4,000, are open to applicants for both the full-time and part-time tracks of the LLM. The programme, offered by way of partnership between Newcastle University Law School and Mediator Academy, is designed to provide candidates from diverse legal and non-legal backgrounds with the skills and knowledge needed to become effective mediators and dispute resolution professionals.
Led by programme director Professor Bryan Clark, a leading expert in commercial mediation and dispute resolution, the LLM in Mediation and International Commercial Dispute Resolution offers a flexible and interactive online learning experience. Students also benefit from the insights of an international team of expert practitioners who bring a wealth of real-life experience to the program.
Whether you are a newcomer to the field looking to gain a deeper understanding of dispute resolution or a legal professional seeking to enhance your mediation skills, the LLM in Mediation and International Commercial Dispute Resolution is an excellent opportunity to build your knowledge and expertise.