Have you ever had a conflict and thought: "Enough is Enough!"? Workplace mediator and conflict coach Emma Jenkings from Mosaic Mediation shares her thoughts on "How to know when it is time to walk away" and explains when mediation is the right answer.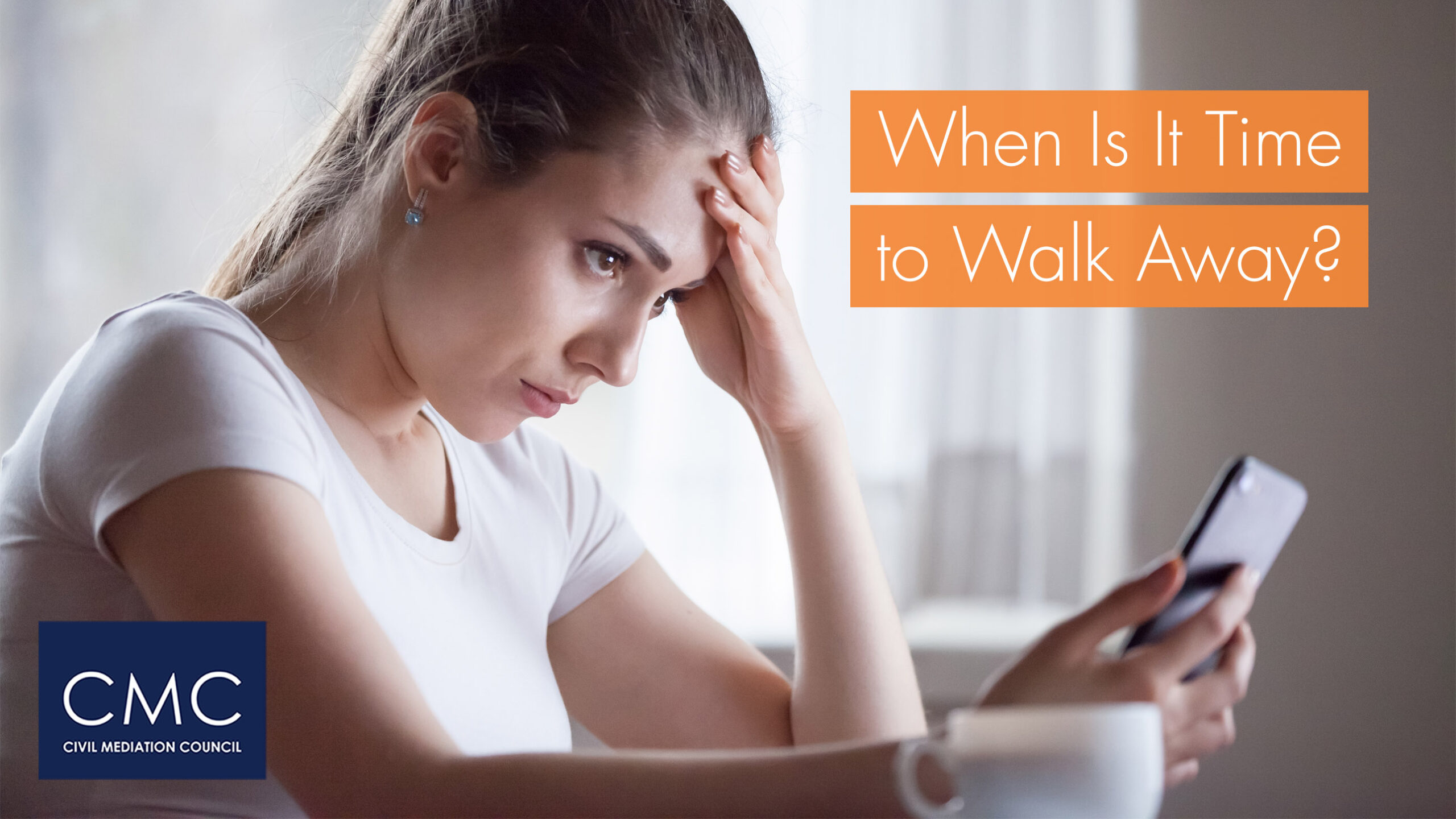 "How do you know when to walk away?"
I have had mediation clients and coaching clients ask me the same thing in various ways over the year. As a workplace mediator, I know that most mediations will come to me because one or more of the below have happened:
• A grievance has been raised
• A public or distressing argument occurred
• Someone feels mistreated or discriminated against by the other person or the organisation
• The organisation does not feel the other person is working to their best
• It has been incredibly difficult to interact or work with someone
• Senior leaders are in fundamental disagreement on an issue or their relationship
All the above situations cause damage to trust and discomfort in a relationship. And all the above indicate a need to address what has happened but also for some positive change to happen if the individuals involved feel able to work with each other – or, to conclude their working relationship with civility.
However, what if the people involved are unsure whether the effort required is actually worth the potential result? Essentially, how does someone decide that enough is enough?
I love seeing people resolve issues and develop even better relationships, however I recognise when a working relationship is not sustainable. It may not even be because it cannot be fixed, but that the amount of effort required by both people feels too much. The gain is not enough to justify the pain!