How Family Estrangement Affects Our Other Relationships
How Family Estrangement Affects Our Other Relationships
Trauma responses, trust issues, and unhealthy people-pleasing. Author Fern Schumer Chapman from Psychology Today explains how family estrangement can affect our other relationships. In conflict situations we often distance ourselves and try to seek a form of justice. Mediation takes a restorative approach by repairing relationships rather than burning bridges.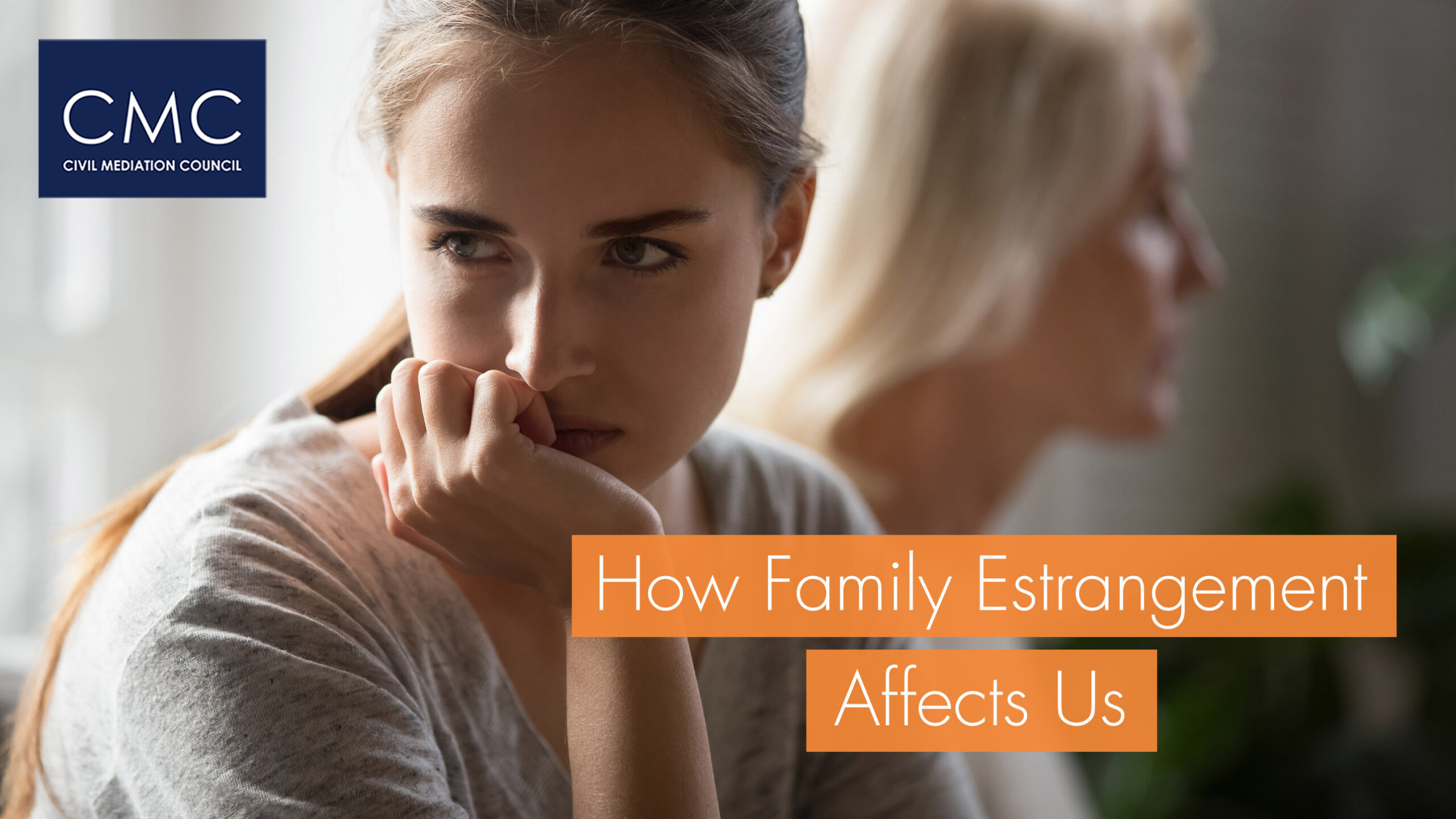 KEY POINTS
•  After an estrangement, many suffer from post-traumatic symptoms, such as emotional flashbacks, hyper-vigilance, and low self-esteem.
•  Some say that a cutoff hurts their ability to trust anyone. They think: "If I can't trust my family, who can I trust?"
•  Longing to replace the family they've lost, the estranged often resort to trauma responses, such as people-pleasing, fawning, or self-denial.
Trauma responses, trust issues, and unhealthy people-pleasing.
Estrangement is never just an isolated incident. Its trauma spreads both deep and wide, potentially creating a psychological landmine that fundamentally affects every other emotional connection.
Even when it's essential to end an abusive relationship, estrangers (those who chose to break the bond), as well as estrangees (who were cut off), may suffer a variety of long-term post-traumatic symptoms, according to a 2014 study by Kylie Agllias, a foremost expert on estrangement and author of Family Estrangement: A Matter of Perspective. These symptoms include:
•  Flashbacks
•  Hyper-vigilance
•  Anxiety
•  Hypersensitivity
•  High levels of shame and embarrassment
•  A form of survivor's guilt, questioning whether they should have done more to maintain the relationship
•  Avoidance of anything related to or echoing the estrangement
•  Poor self-esteem
Many estrangers view a cutoff as a matter of survival: the only avenue to health, happiness, and personal growth. Nonetheless, they may experience an intense need to recreate a sense of belonging, identity, and safety through non-family associations.