"Integrated" Mediation in Small Claims
"Integrated" Mediation in Small Claims
BY HENRIETTA JACKSON-STOPS
Mediator and CMC Board Member Hetti Jackson-Stops reflects on the recent MoJ announcement regarding increased mediation use in the civil justice system. The MoJ plans to integrate mediation for small civil claims up to £10,000. Starting with money claims, requiring parties to attend a free hour-long telephone session with a mediator before proceeding to a hearing. While some mediators are concerned about the quality of this process, Jackson-Stops differentiates between various mediation types and recalls her personal experience, highlighting the potential benefits of compulsory mediation.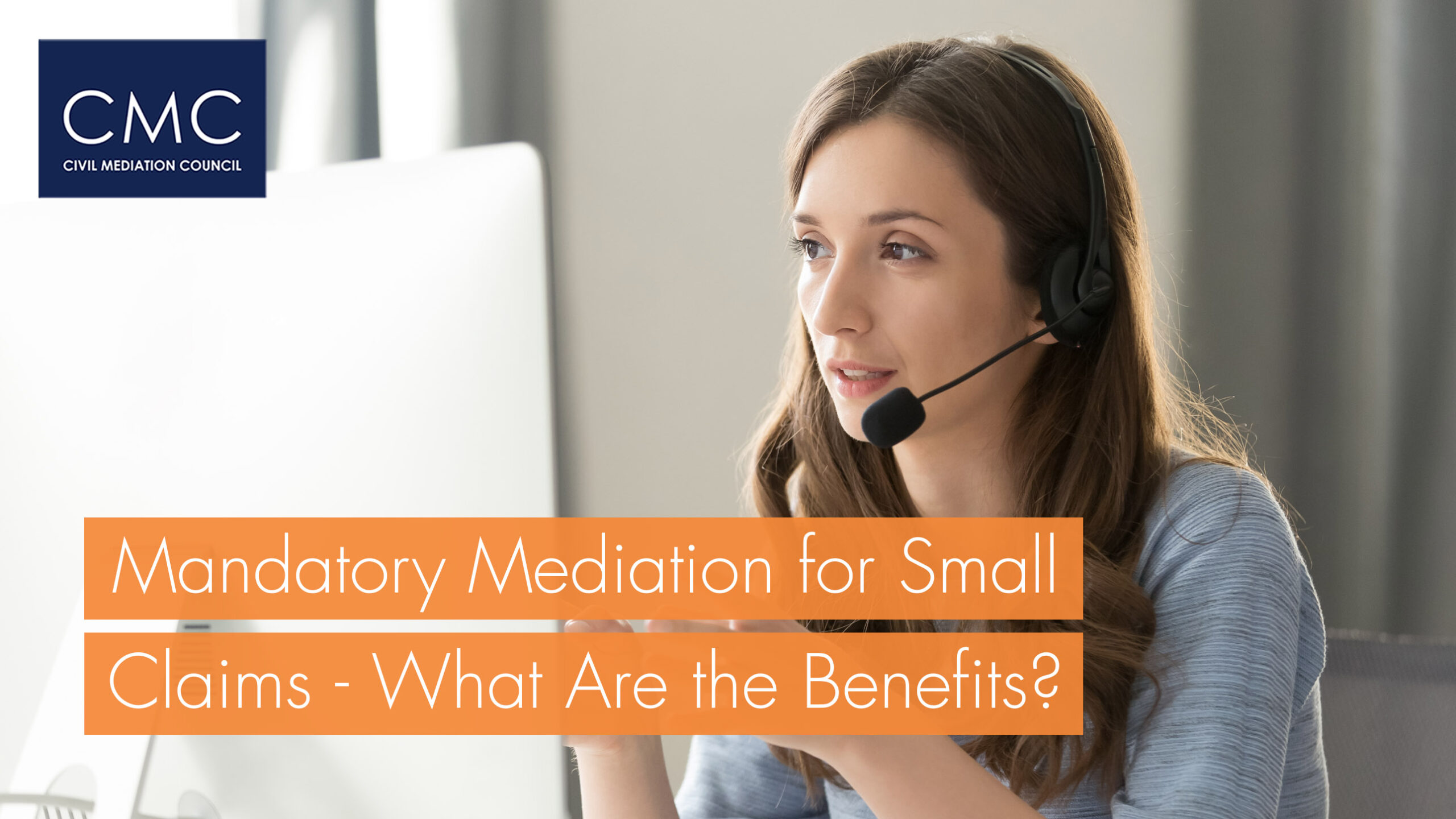 The MoJ announced its response to the consultation it carried out last year into increasing the use of mediation in the civil justice system.  The MoJ has "committed to fully integrate mediation as a key step in the court process for small civil claims valued up to £10,000, starting with specified money claims which make up 80% of small claims".
This means that parties will be referred automatically to a free hour-long telephone session with a professional mediator provided by HM Courts and Tribunals Service (HMCTS) before their case can be progressed to a hearing.  Note that there is no reference to "mandatory" mediation albeit that that is essentially what is being introduced for 80% of small claims.
The majority of the mediation community have welcomed these changes as an opportunity for parties to avoid the time and stress of going to trial and then, often, not getting the result that they hoped for. There are some mediators who see that this quick and rough process is not worthy of the term "mediation" and will result in a wider misunderstanding of the benefits of the process.  However, I believe that we can distinguish between different types of mediation with the right terminology  – as we currently do between family, SEN, workplace, and commercial mediation.
I have recently had to pursue a small claim, ironically to recoup mediation fees from a law firm, so have first hand experience of the process.  The first frustration was that although I, obviously,  wanted to engage in the one hour voluntary telephone mediation, the other side, despite having agreed to it, didn't turn up.