Should Mediation Be Mandatory for Sustainability Disputes?
Should Mediation Be Mandatory for Sustainability Disputes?
Picture applying family mediation techniques to solve sustainability conflicts. Dr. Georgina Tsagas recommends the use of mandatory mediation as a way to address complex global sustainability disputes. This method promotes transparent teamwork, potentially closing regulatory gaps and handling reporting issues better. Her proposal involves updating legal guidelines and mediator training to handle multi-party disputes and sustainability concerns.
On Mandating Mediation
Family mediation should be our model for solving sustainability disputes, says Dr Georgina Tsagas
Sustainability is a 'common concern of humankind', an expression in emerging international law that means it "inevitably transcends the boundaries of a single state and requires collective action in response", according to scholar Dinah Shelton. Put another way, legal issues on sustainability traverse private, public and specialised areas of law and involve claimants and defendants from multiple jurisdictions and a range of backgrounds. It means, in turn, that sustainability‑related disputes are hard to regulate from both a substantive and procedural law perspective. The world has seen great improvement in the speed of the introduction of policies to 'green up' our planet, but the attendant regulatory infrastructure is lacking.
This procedural gap is particularly evident in the arena of corporate governance compliance and sustainability reporting. The UK‑based NGO ClientEarth, for example, has on several occasions alerted the Financial Reporting Council (FRC) to reporting breaches on the part of SOCO International plc and Cairn Energy plc: they both failed to adequately disclose climate change risks to their businesses in their 2015 strategy reports. As a result, the companies updated their disclosure practices to the regulatory body, but the FRC did not make the results of its ensuing investigation public. As the UK's regulator of monitoring compliance in the UK, any inaction on its part impedes the proper enforcement of statutory reporting, a crucial aspect of investors' and stakeholders' stewardship responsibilities.

The cold, hard truth is there are pitfalls in relying excessively on NGOs to observe and report sustainability failures. We need processes that can bring the state, self‑regulatory governing bodies, auditors, stakeholders, NGOs and any relevant communities to interact jointly on documentation, reporting and future plans in this area.
To which end, I think we should at least consider mandating mediation in sustainability‑related disputes. It is a form of ADR that can prevent conflict and create a non‑confrontational dynamic, and which guarantees a widely transparent and corrective process. All of which can, in turn, lead to a recognition of common interests – which are backed by hard science endorsed by the UN. We are talking here about social responsibility that connects all of the intergovernmental organisation's Sustainable Development Goals.
In some family law mediations in England and Wales, mediation information and assessment meetings are mandatory. The mediator evaluates and informs the parties about mediation and other forms of ADR. There are also the processes of early neutral evaluation and expert evaluation, whereby an impartial third party chosen by the parties evaluates the case on legal norms, but also considers outcomes which are not legally binding, but which could help them reach a settlement. These processes should be mandated in pre‑sessional meetings in sustainability‑related disputes.

At the same time, lawyers' codes of conduct, the teaching of ADR training providers and mediators' lists on mediation councils should be revised to acknowledge the existence of sustainability‑related disputes and the processes, skills and knowledge needed to solve them. And as a minimum, this means an understanding of the scientific concept of planetary boundaries, knowledge of sustainability‑related legislation on climate change and mediation training on how to handle multiple‑party disputes where parties have unequal bargaining power.
This article was first published in the CIArb Magazine The Resolver.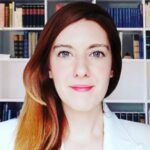 Dr Georgina Tsagas
PhD (London); LLM (London); CMC 2023 Associate Mediator; Consultant Solicitor, Eng & Wls; DI.KE.PSY Counselling
Dr Georgina Tsagas is dually accredited as an Associate Mediator in Civil and Commercial disputes with the Civil Mediation Council and registered with Clerksroom for Barristers and Mediators in the United Kingdom, and as a Greek Family and Commercial Mediator certified by the Hellenic Ministry of Justice. As the Founder of GT Mediation | Dispute Resolution, which provides mediation, conflict coaching and dispute resolution consulting and training services globally, she helps people and organisations resolve disputes by coupling her diverse and rich background of experience in the fields of private, commercial and sustainability law with her training in psychoanalysis counselling at DI.KE.PSY. Georgina is published widely in scientific journals, in edited books and on legal opinion-research platforms ranking at the top 2% globally of all Social Sciences Research Network authors – in excess of 1.1 million. Since 2013 she has held a series of full-time and affiliate academic posts at top ranked Law Schools of Russell Group Higher Education Institutions in the United Kingdom, including University College London Faculty of Laws, Bristol University Law School and King's College University Dickson Poon School of Law, among others.