Personal Injury and Mediation: A Future
Personal Injury and Mediation: A Future
"Bringing a personal injury claim is a long, risky, expensive, and traumatic process for all parties." says mediator Richard Kaye. In his experience claims are often brought following road traffic accidents, against employers or matters like the maintenance of a highway.
He has noticed that claimants are often looking for acknowledgement rather than making money. How can mediation help achieve this?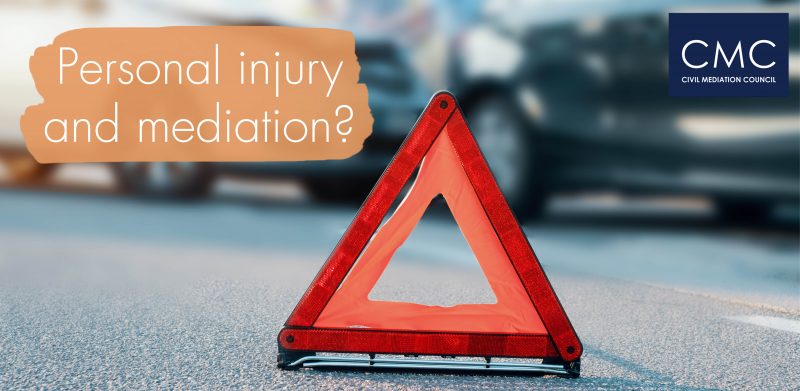 Bringing a personal injury claim is a long, risky, expensive, and traumatic process for all parties. It involves the use of expert witnesses with conflicting opinions and the expectation that everyone involved will, several years later, recall every detail of an event which often only lasted a few seconds.
Claims are generally brought following road traffic accidents, against employers or because of a statutory public responsibility such as the maintenance of a highway. Any one of these will generate arguments over liability and defendants rarely concede responsibility.
In the last 20 years, the use of pre-action protocols has gone some way to "clearing the decks" before any form of litigation can commence as each party has to set out its case but, in truth, whilst defendants concede little until evidence has been disclosed during the litigation we are no further forward. Whilst in practice as a defendant personal injury solicitor, I was time and again surprised by the number of indefensible cases which were passed to me and where large amounts of time and money could have been saved by a practical approach to the matter at an early stage. For the sake of balance, I should say that I was equally surprised by the optimistic claims which were pursued and if a serious level of communication had begun before litigation it would have been clear to the claimant that they did not have any prospect of bringing a successful claim.
It is no secret that the court system is under enormous pressure, especially in 2021 as the effects of the pandemic continue to cause delays. Even before this, the Ministry of Justice confirmed that there were 17,000 trials in October to December 2019, an increase of 15% on the same period in the previous year.
So, how best can this delay, risk and trauma be avoided?
What are claimants really looking for?
The old expression "it's not about the money" is often heard, particularly when vigorous arguments about who was responsible for an accident are pursued to the end. The claimant will be looking for an acknowledgement, especially from an employer, that something did go wrong on this occasion and that steps have been taken to improve working practices. Insurance policies often prevent such an open concession and therefore litigation is pursued.
Claimants are looking for a process which is focussed around them and the issues which they are raising; not a legal process which is restricted by its rules and ultimately a daunting trial surrounded by intimidating figures and experts. Therefore, so many claimants find the detail of bringing a personal injury claim almost as traumatic as the event which caused the injury.
There is no doubt that in the more significant cases, claimants are looking for serious financial assistance, where income has been lost or care is now required, but are worried about costs, especially when tactical offers are made which may impact upon any final award.
How can mediation help?
Mediation provides a forum where the parties can speak freely and in a confidential forum. Acknowledgements and even apologies can be made which do not impact on insurance policies or any future trial if one should prove sadly necessary.
These acknowledgements can come from both the claimant and defendant in a consequence-free environment and can facilitate a constructive discussion towards a settlement.
The numbers required for a mediation are significantly reduced from that of a full trial; there is no need to line up the witnesses, expert or otherwise. This brings with it immediate costs savings and allows the discussions to immediately focus on the claimant themselves in a more calm environment than that of a full court trial. A mediator will bring a neutral and human input into the discussions.
One further important development is the small claims limit for personal injuries which has, in the last 12 months, been lifted to £10,000. This is a significant rise and is likely to lead to an increase in unrepresented claimants who will be uncertain both of the liability hurdles and the need to evidence injuries with the necessary medical reports. Mediation will be a useful forum to seek to investigate early settlements with unrepresented claimants, especially with the input of a neutral party, rather than increasing costs and delays by tying them to court procedures.
The issues which arise in personal injury are no more complex than those which arise in other forms of litigation which already frequently turn to mediation for a solution, such as property disputes or the trauma of family disputes. Given the increased pressure on the courts and the anticipated rise in unrepresented claimants, this would seem like the perfect time to look for early and cost-effective solutions for personal injury claims as well.