The Role of Mediation in Medical Treatment Disputes
The Role of Mediation in Medical Treatment Disputes
BY MARGARET DOYLE AND DR JAIME LINDSEY
In their recent article, Margaret Doyle and Dr. Jaime Lindsey reflect on a BBC film and its portrayal of the challenging decision-making process regarding healthcare for a critically unwell child. The article explores the causes of conflict between healthcare professionals and families, emphasises the need to consider the perspectives of disabled patients, and highlights the potential of mediation as a resolution option. The authors also discuss their ongoing research on mediation in medical treatment disputes, aiming to uncover its therapeutic benefits and enhance understanding of its effectiveness.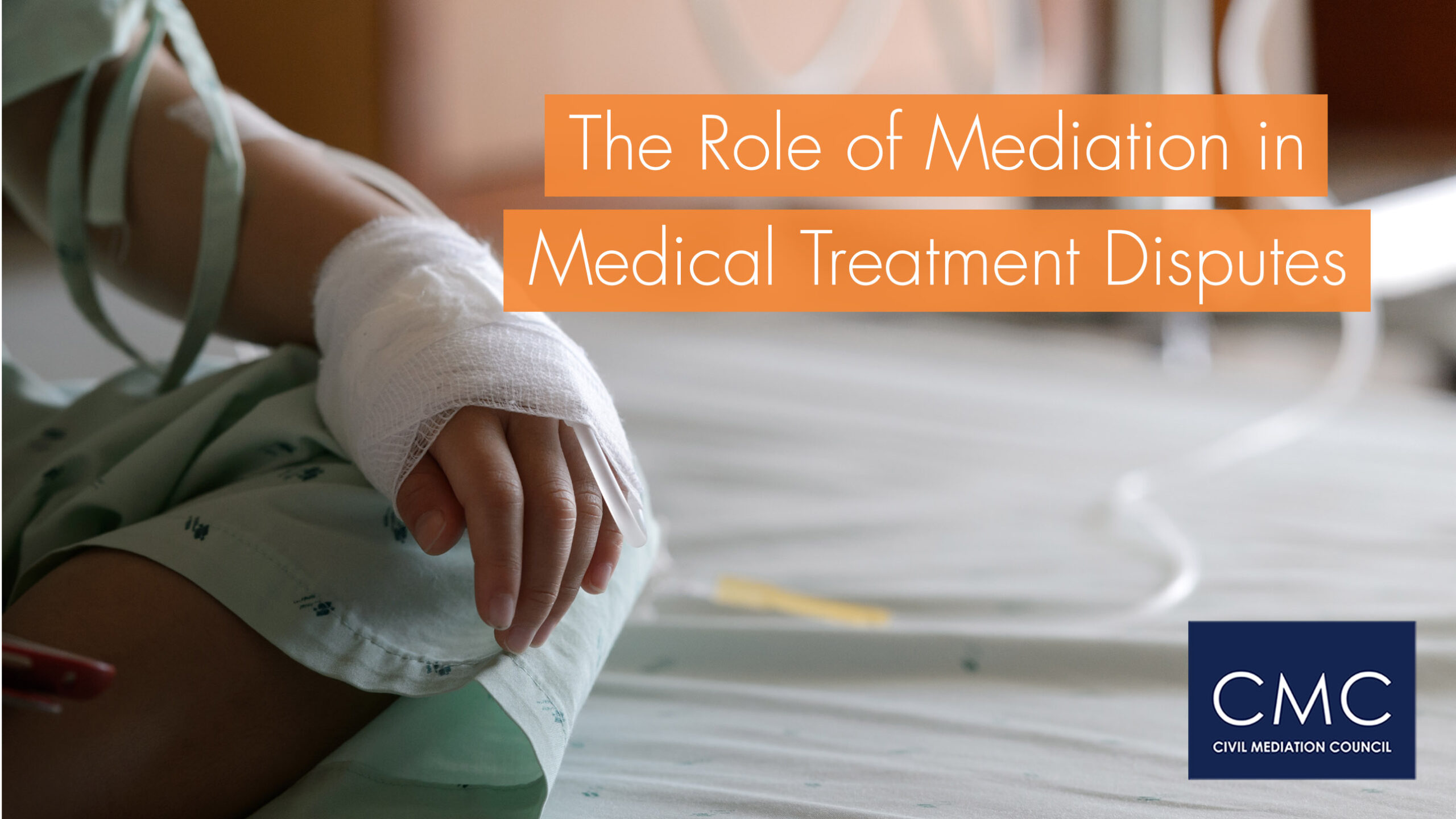 Best Interests is a BBC drama exploring the turmoil of decision-making about healthcare for a critically unwell child. Marnie is a 13-year-old girl who was born with a life-limiting form of muscular dystrophy. The crux of the four-part drama is about how to treat Marnie when her condition deteriorates, having been otherwise cared for at home for most of her life.
Marnie is admitted to hospital due to a chest infection, and subsequently deteriorates, needing resuscitation and ventilation. Several days after her admission she suffers a cardiac arrest and is resuscitated with CPR, but remains unconscious and on a ventilator.
The central legal question that emerges is what healthcare is in Marnie's best interests, hence the show's title. Her mother, father, sister and the various treating healthcare professionals all appear to have differing perspectives on what should happen to Marnie; they cannot agree on what is in her best interests. Is further treatment and ventilation causing her harm and prolonging her suffering, or is this episode similar to previous crises, from which she has pulled through to enjoy life again?
While unusual, these high-conflict disagreements do sometimes occur between healthcare professionals, patients and family members, and the show is careful to provide a nuanced and interesting portrayal of the ethical and emotional issues at stake for all those involved.
In this post, we provide some reflections on this portrayal from the perspective of researchers currently looking into these issues (see also our previous post here). We draw out some of the key themes that struck us as pertinent, look at how conflict in these cases can occur, and consider the potential of mediation as a way of helping to resolve them.