MoJ Consultation – CMC Members' Session
CMC Response to MoJ Consultation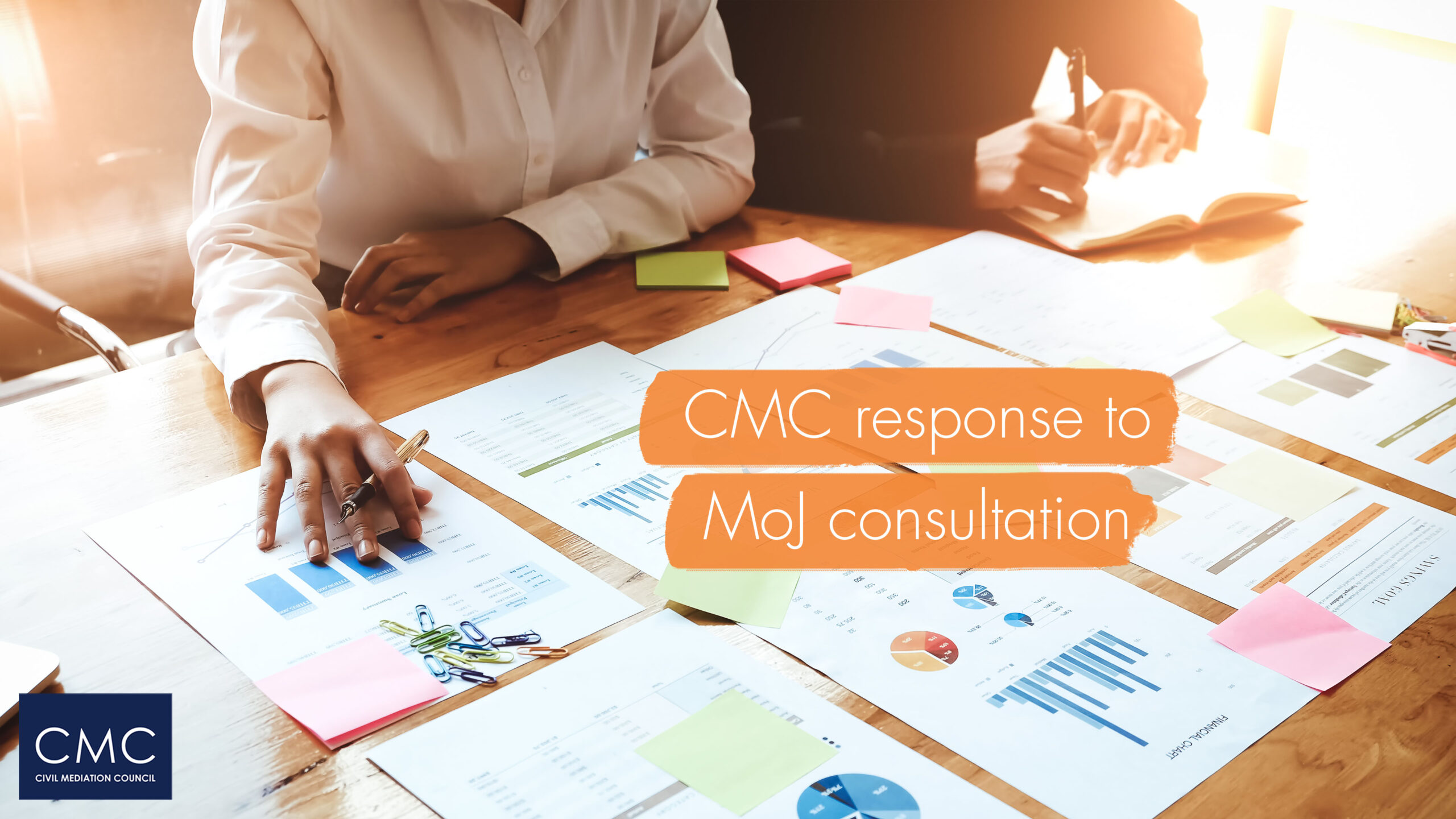 The Civil Mediation Council (CMC) welcomes the Ministry of Justice (MOJ) consultation into compulsory mediation for small claims – up to £10,000. The CMC has been campaigning for automatic referral to mediation for over five years, and sees this consultation as a very positive step. The CMC will be looking closely at the proposals and continuing to liaise with the MOJ and other stakeholders.
Chair of the CMC, Rebecca Clark, said: "This consultation is wider than small claims mediation and will impact how the mediation market develops and is regulated going forward. It is critically important and brings together much of the work the CMC has been doing to unify the mediation profession."
Members' Session
The CMC is taking the lead in co-ordinating the mediation profession's response to the MOJ's consultation on increasing the use of mediation in the civil justice system issued 26 July 2022.
The response to this consultation will be critical in shaping the future of mediation and we need to work together to consider all options and work through some complex scenarios.
As you would expect from an organisation promoting mediation and representing the majority of mediators in England and Wales, the CMC is organising cross-sector meetings with users, mediation service providers and mediation training providers to discuss approaches and present as unified a position as is possible.
We understand that our members, whether individuals or organisations, will have views and will want to respond themselves and we would encourage that.
To assist, we are running a session for members to hear your views and update you on our thinking on 12th September at 12 noon. After registering, you will receive a confirmation email containing information about joining the meeting.
We look forward to seeing you there.