Everything to Know About Mandatory Mediation
Everything to Know About Mandatory Mediation
The MoJ has just announced that mediation will become compulsory for small claims under £10,000 with clients consulting a mediator in a free one-hour-session before they have the option to progress to a hearing.
You want to know what compulsory mediation is all about? CEDR's James South has written an in-depth article giving us all the tools to understand this recent shift to mandatory mediation and the history behind it.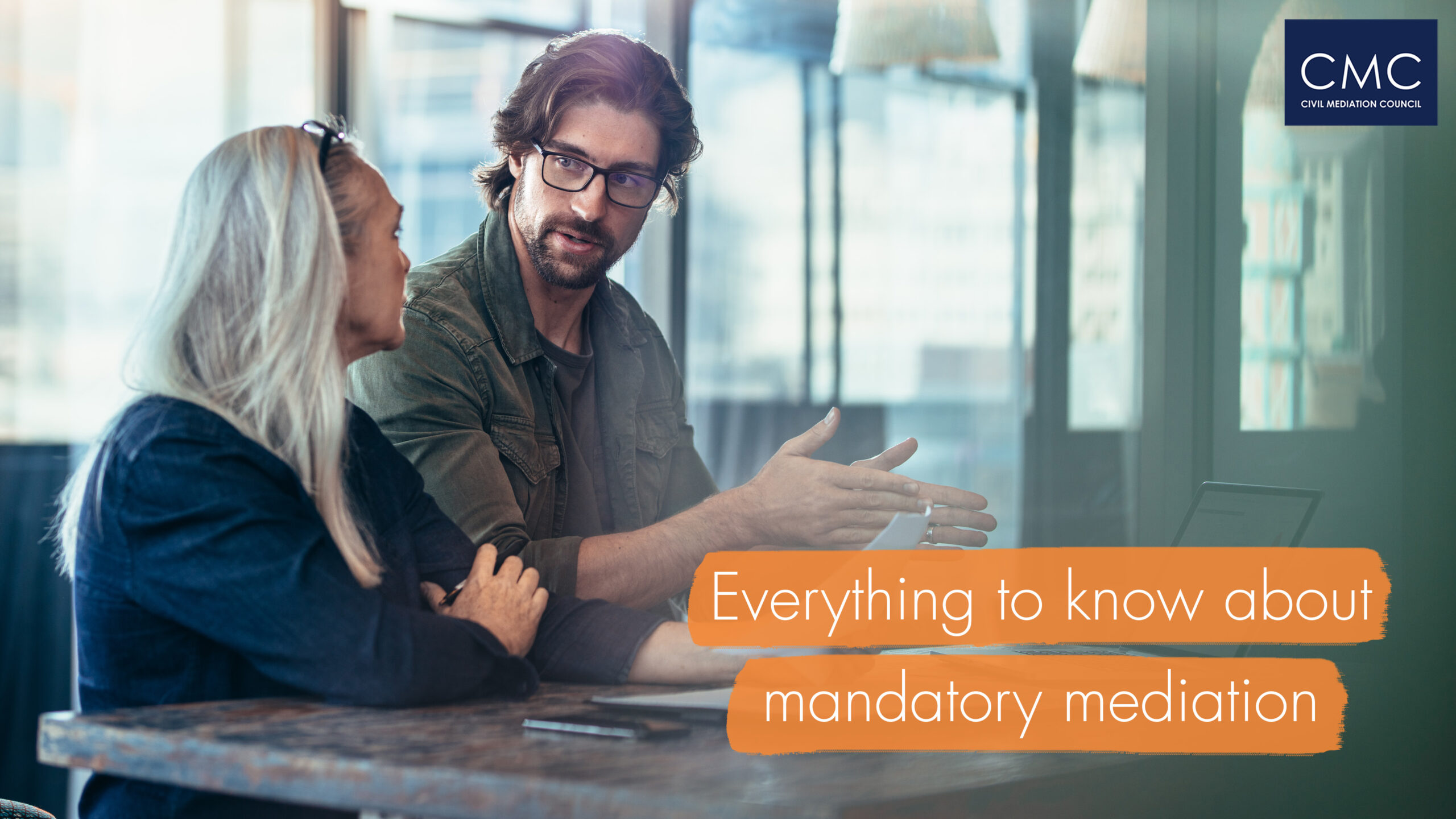 Over the last 30 years, since its early practice in 1989, there has been steady growth in the total number of cases using mediation in the United Kingdom.  However, as a percentage of the resolution of all civil claims, resolution via mediation is still not particularly high.
Whilst there were 247,000 contested Civil law cases[1] in England and Wales in 2020[2], it is estimated that there were 16,500 commercial mediations in the same period[3].  Although this figure does not include mediations conducted through schemes (for example involving consumer schemes or the NHS,) that means based on these statistics, mediation is likely the resolution method in around 7% of civil cases.
As we emerge from COVID-19, however, the world has changed dramatically, with many social trends having been turbo-boosted. We face a number of new challenges, not least in the civil justice realm and the provision of state resolution of disputes through the courts.
This has led to stakeholders in the UK Civil Justice system looking more closely at the use of mandating mediation with the aim to increase dramatically the uptake of the process to resolve cases before court proceedings begin.  This would thereby relieve pressure and reduce costs within the civil justice system.
It is important at the outset to make it clear that mandatory mediation means a requirement for parties to attempt mediation.  It does not mean compulsion to stay in a mediation process if disputants are unhappy; do not want to settle or cannot find terms upon which they can agree. This is an important point that I will return to later in this article.
This idea of mandating mediation is not new of course and has been floated from time to time in the UK and internationally. In the UK, when it has been raised as an option previously, both the mediation and legal communities have been resistant, but for differing reasons.
The mediation community has argued that to mandate the use of mediation would breach a core tenet of mediation dogma- that mediation is a voluntary process and that a party's right to self-determination should be respected. The argument used against mandatory mediation by the legal community is different. Instead, it is couched in terms of 'protecting' access to justice, by which they mean, a citizen's right to take a case to ligation through to trial and have a decision made by a judge.
It is CEDR's view that both these concepts/objections – 'Voluntariness' and 'Access to Justice' –  have been construed narrowly to suit the argument being made. If these concepts are explored in more detail, they no longer become blocks to mandatory mediation but considerations in supporting it.