Mediation Webinar with Henrietta Jackson-Stops
Mediation Webinar with Henrietta Jackson-Stops
  HENRIETTA JACKSON-STOPS & YOUNG MEDIATORS
The Young Mediators are hosting an exclusive session with Henrietta Jackson-Stops, accomplished mediator and board member of the Civil Mediation Council, to discuss the future of mediation. Don't miss this opportunity on 24 May to hear her valuable insights and ask your questions. Open to all, register now!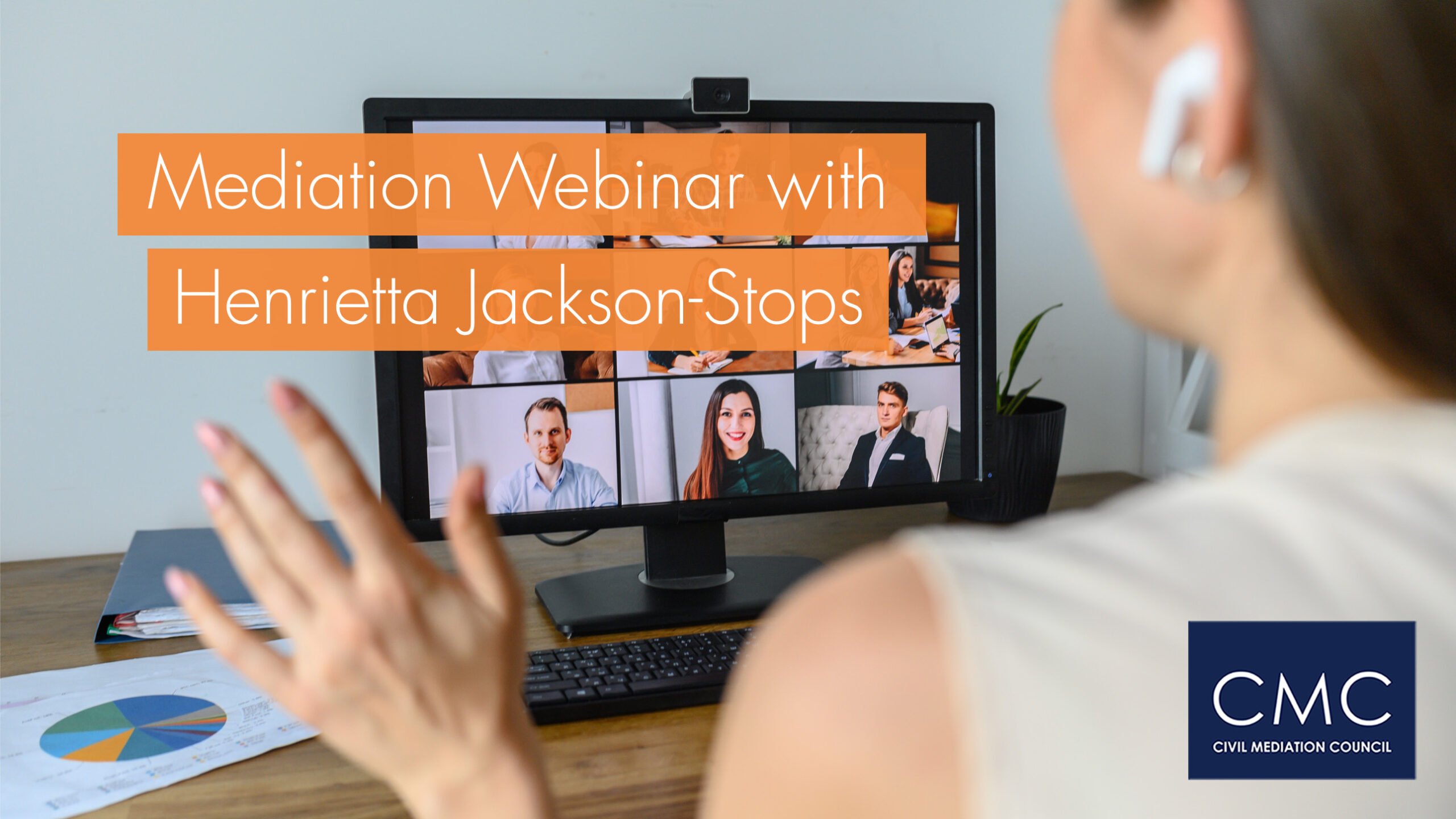 The Young Mediators welcome Henrietta Jackson-Stops to talk about all things mediation, in particular what the future holds for the profession.
In addition to being a highly experienced mediator, Henrietta is at the forefront of innovation in the mediation sector due to her roles in running IPOS Mediation, as a Board Member of the Civil Mediation Council, and her high-profile role in the mediation community (including as a member of the Strategy Board of London International Disputes Week).
As well as hearing Henrietta's thoughts on where now and where next for mediation, Young Mediators are keen to hear your questions, so part of the session will be an open forum where you can put your questions to Henrietta, on any and all things mediation. So come along and quiz the mediator!
Young Mediators is for people from all professions and walks of life who are new to, or have an interest in, mediation. All are welcome to attend.